Meet Our Team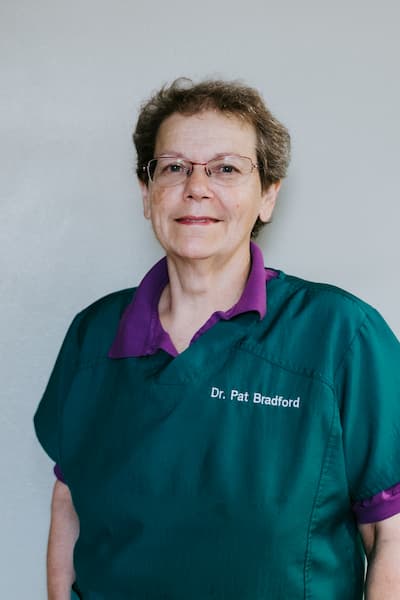 Pat Bradford, DVM
Veterinarian
Bio coming soon!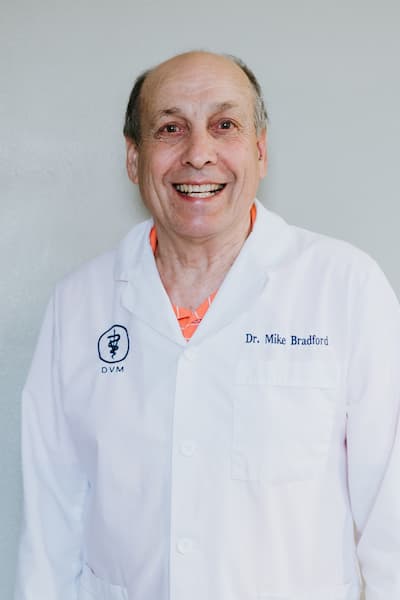 Mike Bradford, DVM
Veterinarian
Family: Wife Sheila. Children Elizabeth, Katherine, Angela, Stephen, Christine, Daniel and David Nine grandchildren, three son-in-laws
Hobbies: History, Music of the 60's and 70's
Education: Iowa State University College of Veterinary Medicine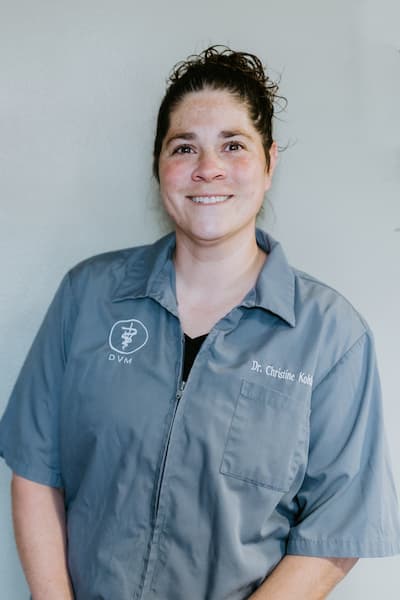 Christine Ripley, DVM
Veterinarian
Family: Husband John and children Ava and Tyler.
Pet info: Dog-Lexi (Australian Shepherd)
Hobbies: Softball, chasing small children around, spending time with family, helping my dad on his dairy farm, and reading.
Education: University of Madison Wisconsin School of Veterinary Medicine-graduation 2010 Dr. Carol Baumann, DVM
Veterinarian
Bio coming soon!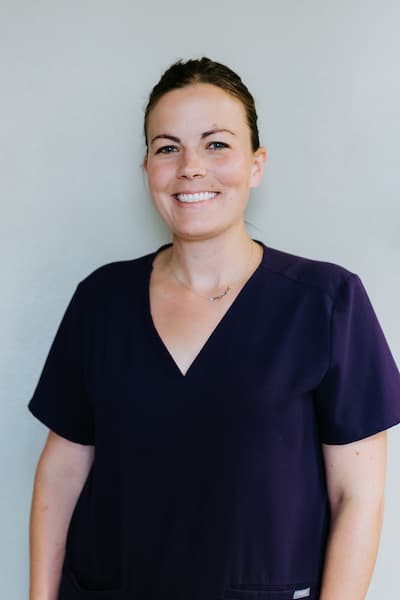 Brooke Hanson
Certified Veterinary Technician
Family Info: Husband Jake and children Maeve, Harlan, Orson & Ledger
Pet Info: Two dogs- Basil (Border Collie x Pyrenees) & Dill (Heeler x Pyrenees), six outdoor cats- Benny, Seargent Tibbs, Toothless, Maui, Moana & Leo. A flock of chickens, ducks & turkeys.
Hobbies: Snowboarding, kayaking, baking, camping with my family in our renovated RV
School: 2010 graduate of the veterinary technician program at Madison College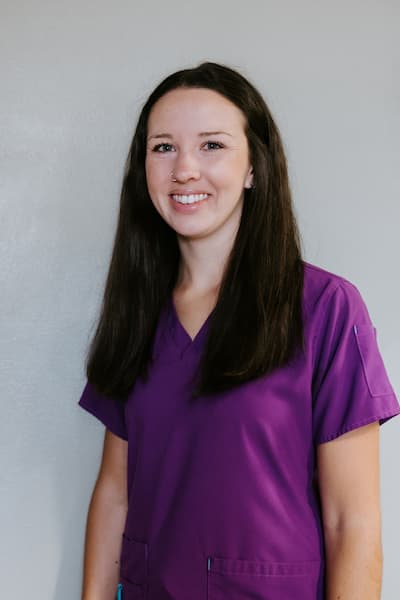 Megan Cashman
Veterinary Technician
Family Info: Husband Jared
Pet Info: (Australian Shepherd) Cooper, (Chocolate Lab) Tilly. Cat, Milo
Hobbies: Kayaking, camping, downhill skiing, photography
School: Eastern Wyoming College Graduate of 2018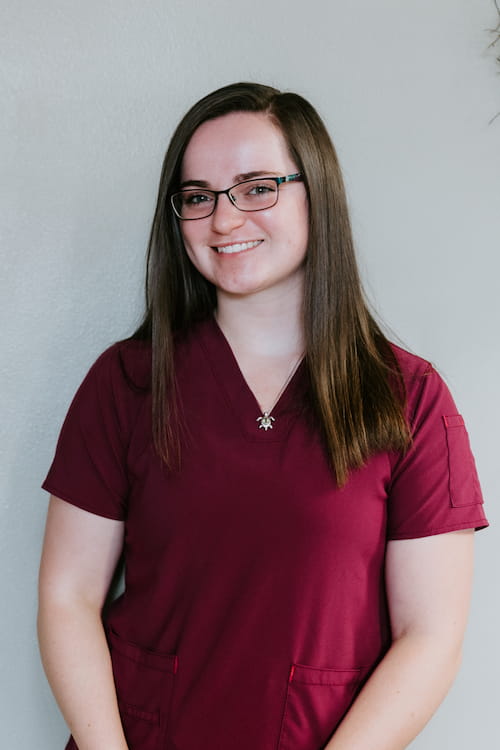 Kayla Turgasen
Veterinary Technician
Family Info: Parents - Paul & Becky, Brothers Scott, Braden & Lucas
Pet Info: 3 dogs- Finnigan (yorkie silky terrier), Muffin (yorkie-poo) & Bella (lab x border collie), 6 cats and Jerry the fish
Hobbies: kayaking, camping and fishing
Education: 2022 graduate of the veterinary technician program at Madison College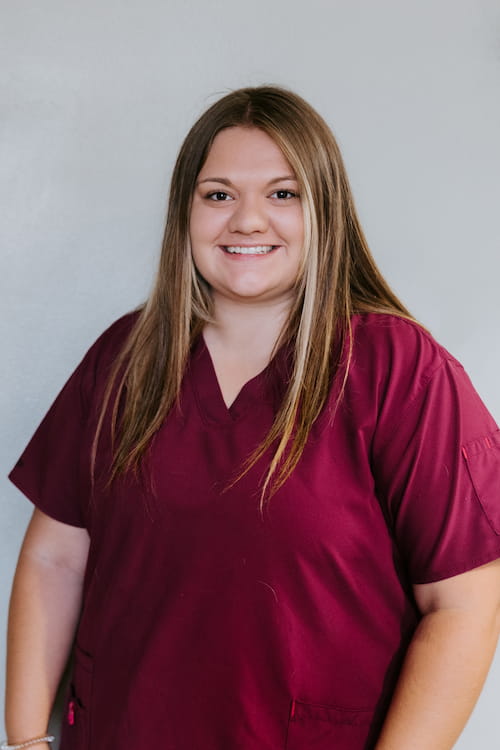 Brianna Hilleshiem
Veterinary Technician Assistant
Family Info: Parents Keith & Mindy, Sisters Samantha & Hannah
Pet Info: One dog- Cinch (Mini Australian Shepard), Two cats- Littles & Goober, and Four horses- Skip, Jasper, Cowboy, & Ember
Hobbies: Riding Horses, Kayaking, Decorating
School: Madison Area Technical College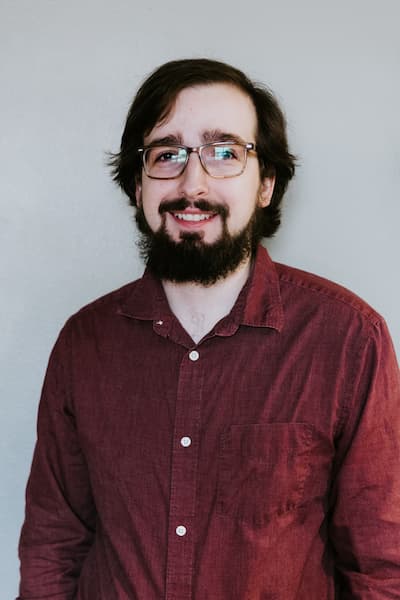 David Bradford
Hospital Manager
Family Info: Youngest of 7 siblings, uncle to 8 nieces and nephews.
Hobbies/Interests: 3d-printing, history, and Frisbee golf
School: BA History – Loyola University of Chicago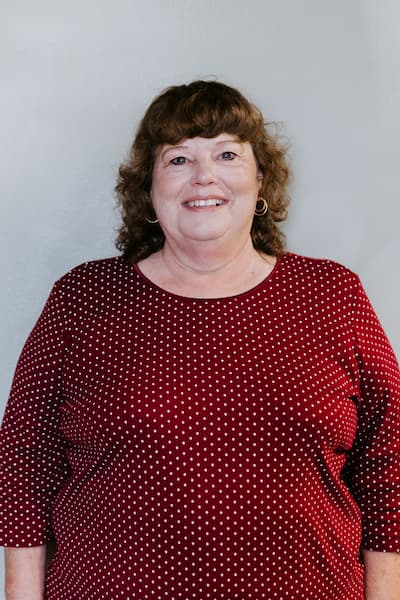 Donna Sutton
Office Assistant
Family Info: husband, Galen and children Nicole & Jason
Pet Info: grandpets Viva, Clyde & Hank
Hobbies: cooking, scrapbooking, motorcycling
School: UW-Stout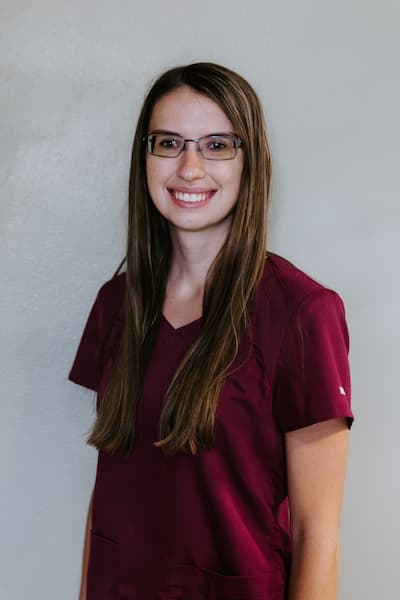 Kristina Durst
Office Assistant
Family Info: Parents Loren and Julie, Siblings Zach and Rachel
Pet Info: Chalmers (Carin Terrier) Small Brown Swiss Herd
Hobbies: Farming, being outdoors, and family time
School: UW-Richland. Graduated 2017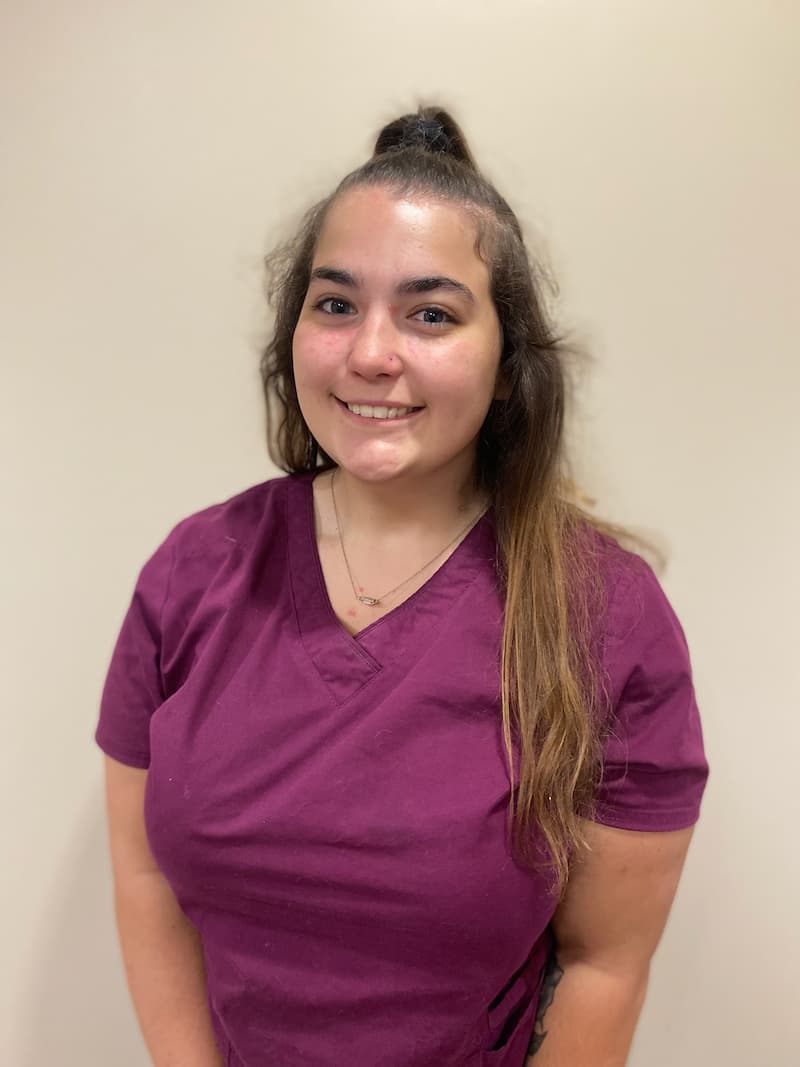 Nicole Dewane
Receptionist
Family: Partner Dante, brothers Sean and Davinci and sister Davina
Pet Info: Two cats (Milo and Penny), and a boxer at family home in Waukesha (Cash)
Hobbies/Interests: Baking, DIY projects, crocheting, hiking, working with animals, kayaking, fishing and collecting rocks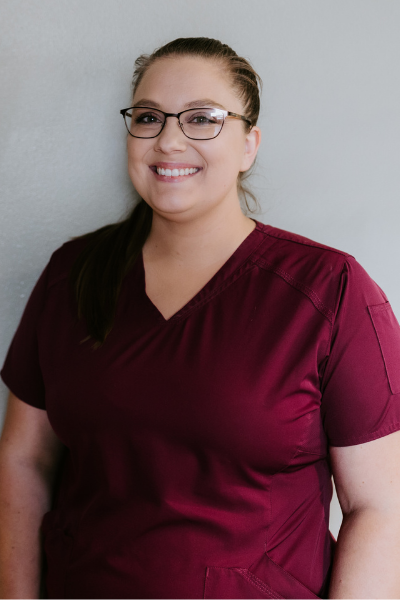 April Smithey
Groomer
Family Info: Lance (Husband), Adalynn (Daughter)
Pet Info: 4 dogs (Lily, Bella, Ruger, Rex) 4 cats (Acorn, Almond, Walnut, Coconut) 4 rats (Pepper Jack, Muenster, Mozzarella, Swiss)
Hobbies: Training my dogs, Reading and Kayaking